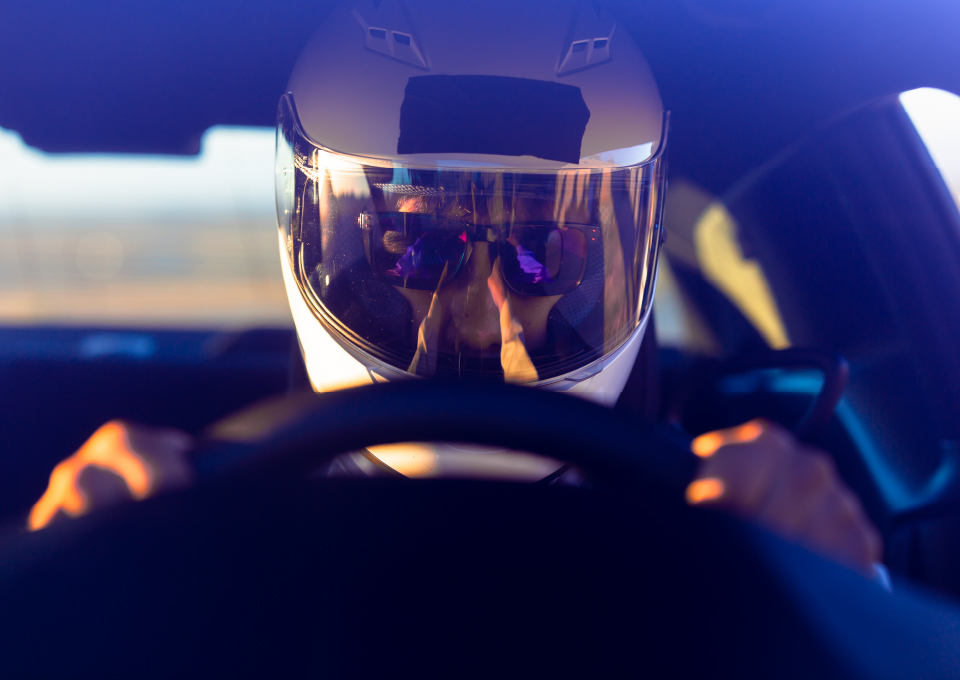 Terry Grossenbacher
Mechanic
Race Intern
Race Preparation/Maintenance
Spotter
Track-side Support
Available any day of the week with 2 weeks notice.
TBD
California
Good Afternoon Gunner, The name Grossenbacher is synonymous with Sports Car Racing and Porsche. https://racer.com/2020/08/05/accomplished-race-engineer-gary-grossenbacher-dies-at-65/ That's my brother. https://www.racingsportscars.com/driver/archive/Bud-Grossenbacher-USA.html?cat=7 That's my nephew. Even if I only learned through osmosis from them I would still have more knowledge about sports car racing than 99.99% of the general public and 90% more than non-Porsche fans. But I didn't, I actually participated and worked in auto racing. I'm contacting you because I want to be part of your team, as a weekend warrior, or in any other capacity that fits your race team's needs. My journey in motorsports began in 1986 with Holbert Racing/Lowenbrau Porsche 962, where I actively participated as a "Weekend Warrior" in several iconic events, including Miami, Riverside, and Sears Point. Throughout the following years, I continued to indulge my passion for motorsports, participating in renowned tracks such as Laguna Seca, Watkins Glen, and Del Mar. In 1988 and 1989, I joined the Porsche North America Racing/Quaker State Porsche 2708 team in the IndyCar series as a "Weekend Warrior" at events in Phoenix and Long Beach. This experience allowed me to further develop my knowledge of Porsche racing and gain a comprehensive understanding of the industry. My journey continued with Truesports Racing/Budweiser Lola in 1990, followed by Truesports Racing/Budweiser Truesports 91-C in 1991, both as a "Weekend Warrior" at events in Phoenix and Laguna Seca. These roles sharpened my ability to manage series events effectively and build relationships with stakeholders and participants. In the late 1990s, I moved to North Carolina and transitioned to NASCAR Busch Series, where I was a salary employee as the  Purchasing and Parts Manager and the Tire Specialist during race weekends for Supersports Racing/Pest Offense Chevrolet Monte Carlo. This role required not only a deep understanding of the industry but also strong project management and organizational skills. Moving into 1999, I continued my career in the same capacity with Innovative Motorsports/Monroe Muffler & Brake Chevrolet Monte Carlo, working at various tracks such as Rockingham, Las Vegas, Atlanta, and many others. My responsibilities included managing purchasing duties and the parts, as well as tire-related aspects during race weekends. In 2015, 2016, and 2017, I rejoined the motorsports world with the American Sprint Car Series/Southwest Region, participating in various tracks across Arizona, Colorado, and New Mexico as a "Weekend Warrior." My extensive experience extends to 1 Day, 2 Day, and 3 Day Test Sessions with IMSA GTP, Indy Car, NASCAR Busch, and Winged Sprint Cars at renowned tracks such as Watkins Glenn, Phoenix, Richmond, Darlington, Charlotte, Dover, California, Rockingham, Riverside, and several tracks in Arizona. In addition to my motorsports background, I have experience as the CEO/Founder of TAHK Studios, CEO/Founder of SPLITTORS, and have managed the day-to-day operations and strategic direction of both companies. I worked as a General Manager at Velocity Express, where I managed a same-day and on-call courier service. My role as Materials Manager at Bonded Materials included overseeing the procurement and inventory management of 2,000 SKUs. Furthermore, I improved corporate purchasing and facilities management as the Corporate Purchasing Manager at E. M. S. dba OnTrac. In summary, my extensive background in motorsports, combined with my leadership and management experience, makes me an ideal candidate to help your team win. My skills in program management, project management, strategic planning, and market strategy, as well as my experience as a CEO/Founder, demonstrate my ability to contribute effectively to your organization. I look forward to hearing from you.
Terry Grossenbacher is a seasoned professional in the high-paced world of motorsports, boasting a diverse skill set that spans various crucial roles within the racing industry. As a dedicated provider, Terry has excelled as a mechanic, tire specialist, and has undertaken the responsibilities of race prep and maintenance with precision and expertise.
Terry's journey in the racing world has been marked by significant contributions, including a notable stint with a NASCAR Busch team, where he honed his skills and gained valuable experience in the demanding environment of stock car racing. His versatility is evident in his role as a weekend warrior, demonstrating a strong commitment to the sport and a willingness to go above and beyond to achieve success on the track.
Having navigated the challenges of sprint racing, Terry is currently exploring opportunities with a Porsche race team, showcasing a passion for diverse racing disciplines. With a keen eye on the IMSA scene, Terry is actively seeking weekend opportunities to further contribute his skills and knowledge to a dynamic and competitive racing environment.
Terry Grossenbacher's track record as a mechanic, tire specialist, and overall racing enthusiast positions him as an ideal candidate for roles in IMSA, where his experience, dedication, and love for the sport can undoubtedly make a significant impact, especially during high-stakes weekend events.